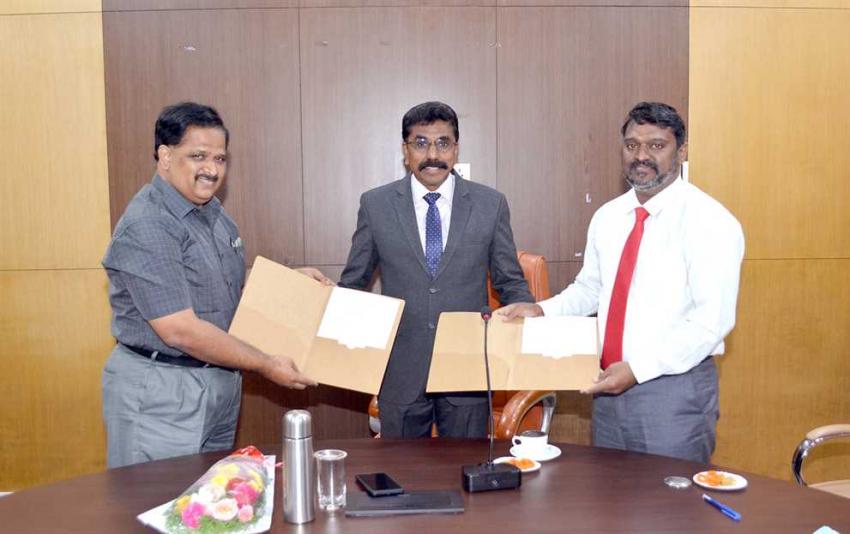 BOBP-IGO signs MOU with TNJFU to address sectoral issues jointly
The BOBP-IGO today signed an MoU with the Tamil Nadu Dr. J. Jayalalithaa Fisheries University (TNJFU) to boost collaborative research and conduct joint capacity building programs on issues concerning fisheries management in the Bay of Bengal Region. Speaking on the occasion, Dr. P Krishnan, Director, BOBP-IGO said that the BOBP-IGO is committed to address sustainability concerns in the region through effective partnership and the MOU will contribute to this endeavour. He invited the faculty members and research scholars to be part of BOBP's Virtual Research Groups, wherein they can work on trans-boundary issues alongside international experts. Dr. G. Sugumar, Vice Chancellor, TNJFU expressed strong hope that the arrangement will aid in fast-tracking the agenda of both organisations in addressing the sectoral issues in the region.
TNJFU, the first fisheries University in India, is based at Nagapattinam, Tamil Nadu, India. It has 6 Fisheries Colleges and over a dozen Research Centres across Tamil Nadu, under its ambit. It undertakes cutting-edge research in the areas of fisheries management, taxonomy, Aquaculture, fisheries engineering, etc. It also carries out regular capacity building programmes for the Government officials, fishers and fish farmers.