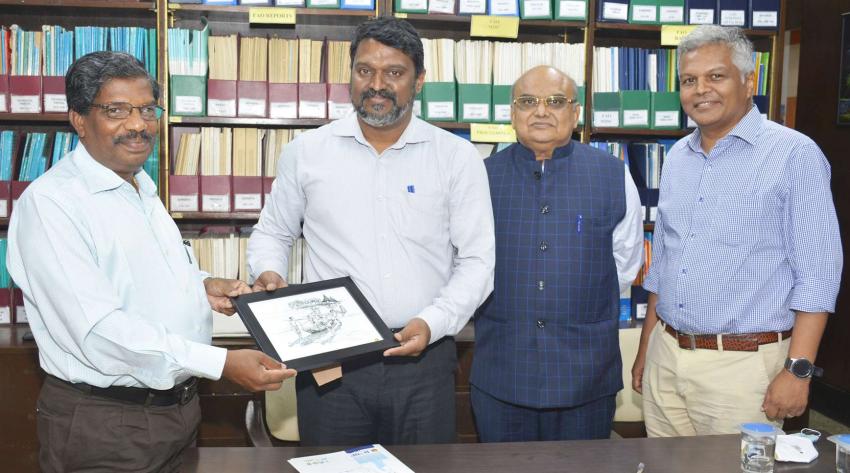 BOBP Perspective Plan discussed with visiting Fisheries Experts Dr B Manimaran, the Founder VC of Tamil Nadu Dr J Jayalalithaa Fisheries University (TNJFU), Dr Paul Pandian, formerly Fisheries Development Commissioner of Govt. of India and Dr A V Suresh, President, Society of Aquaculture Professionals of India visited BOBP today
(18 Feb 2022). Dr Krishnan, Director, BOBP provided an overview of the Research and Capacity Development programs planned by the IGO and the new initiatives taken to network with experts to address regional issues in fisheries management. The experts shared their perspectives and provided inputs on possible areas of collaboration.
Earlier, these experts along with Director, BOBP attended the 7th Planning Board meeting of the (TNJFU) in the forenoon.