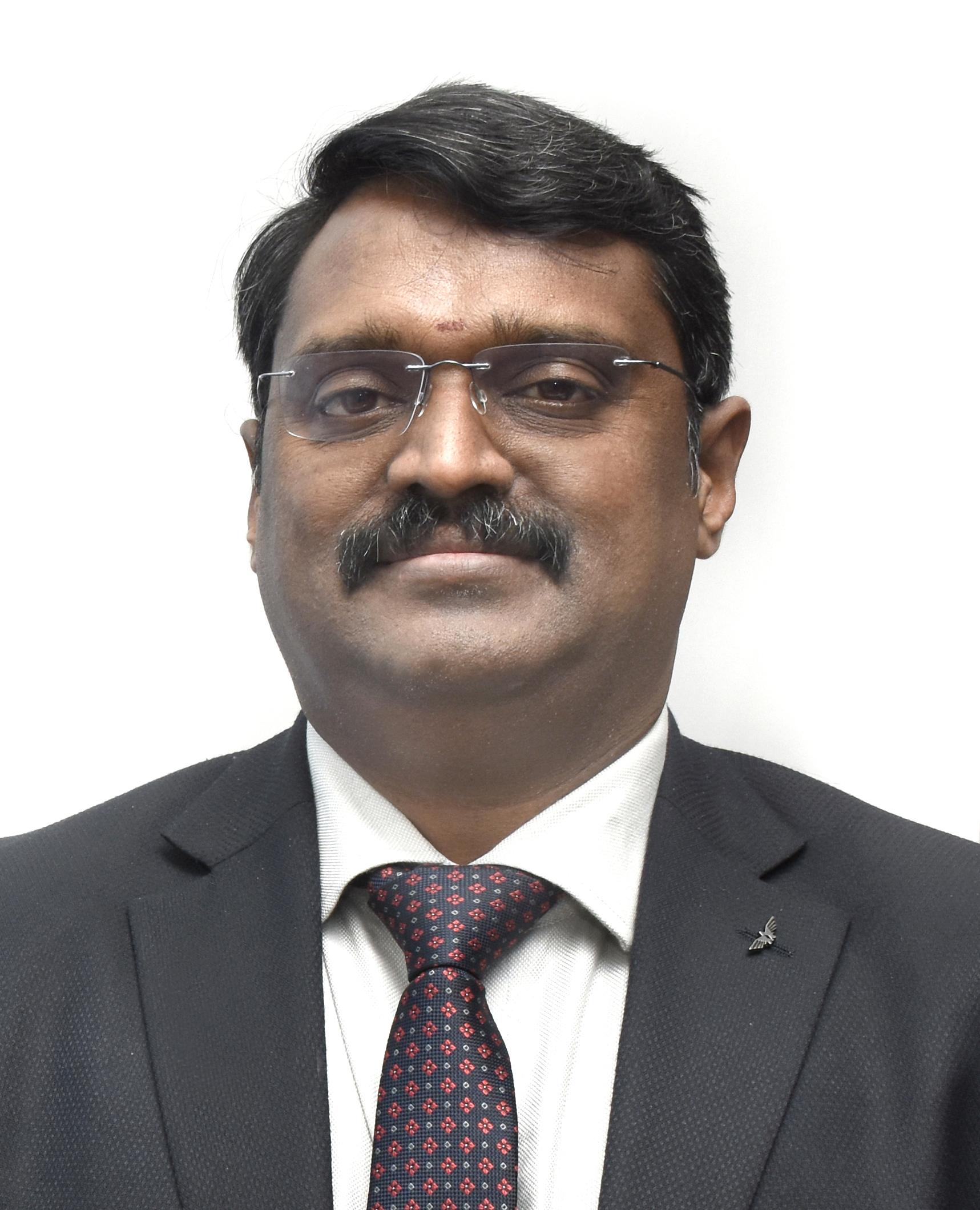 Dr P Krishnan
Director, BOBP-IGO
Dr P Krishnan has made significant contribution for developing sustainable livelihood options for the Island Farmers / Fishers and in institutionalizing evidence-based coastal resource management. He has undertaken research on developing sea surface height (SSH)-based augmented Potential Fishing Zone (PFZ) advisories, for generating round-the-year fishing ground advisories in Andaman, irrespective of the cloud cover over the Islands, for significant part of the year. He contributed in preparing the Sustainable Fisheries Development Plan and Conservation Management Plan for Lakshadweep Islands, which has been notified by the Government of India as a part of Lakshadweep Integrated Island Management Plan (IIMP). He has contributed to developing and popularizing farming systems most suitable for the Island agro-ecosystems. He also demonstrated the potential of a stable RNAi-based gene silencing tool in shrimp health management.
During his stint at MoEFCC-NCSCM, Dr P Krishnan has worked extensively in the area of coastal zone management. He coordinated a national study in which all the coastal ecosystems in India were mapped and the sensitivity thresholds of different coastal ecosystems along the entire coast of India including the island territories were profiled. He contributed in developing a methodological framework for identifying community-based management areas as Critically Vulnerable Coastal Areas (CVCA) along coastal states in India. The research results of this national study have been integrated by the Government of India, in its regulatory (CRZ 2019 notification) and management frameworks (ICZM), thus aiding in evidence-based coastal governance. He also contributed to building the Coastaland Marine Biodiversity Integration Network (CoMBINe) Database, with futuristic features.
During his tenure as Principal Scientist (Agricultural Research Management) at NAARM, he contributed in developing frameworks for measuring ease of doing research (EoDR) in R&D organizations, preparing grant-winning proposals, evidence-based S&T governance, mainstreaming biodiversity conservation in agricultural development schemes, M&E of research projects, and measuring competencies of teaching faculty in agricultural higher education. He contributed in developing the policy / strategy documents on National Agricultural Disaster Management Plan (NADMP), Draft Mariculture Policy for India, Coastal Vulnerability Assessment in Village-level Intervention Planning Coastal Eco-smart Villages and Reimaging Agricultural Education for the New Normal Post-Covid,
Dr P Krishnan has undertaken many multi-institutional and trans-disciplinary projects with funding from national (DST, DBT, SAC, NRSC, NFDB, MoEFCC, BCIL, NCSCM) and international (GIZ, UNDP, World Bank, IFPRI) agencies. He has published 90+ research papers in peer reviewed journals, 15+ books (as author/editor), 15 policy papers and developed 6 IT applications / prototypes for evidence-based decision making in various fields.
Past Service
Fisheries Science Teacher, Ministry of Education, Republic of Maldives, 1998-2003; Scientist, ICAR-Central Island Agricultural Research Instuitute (CIARI), Port Blair, 2003-2012; Scientist E & Incharge, Coastal and Marine Resources Conservation Division, MoEFCC-National Centre for Sustainable Coastal Management (NCSCM), Chennai, 2013-16; Principal Scientist (Agricultural Reseach Management), Research Systems ManagementDivision, ICAR-National Academy of Agricultural Research Management (NAARM), Hyderabad, 2016-21.
Specialization / Research Interests
Over 20 years of Research/Extension/Capacity Building/Policy Advocacy experience in the areas of Coastal Zone Management, Evidence-based Conservation and Management, Agricultural Research, Education & Policy, Fisheries ResourceManagement, Aquatic Animal Health and Environment Management, Biodiversity and Ecosystem Conservation, Environmental Law, Policy and Governance.
Awards / Recognitions
Fellow, National Academy of Agricultural Sciences (NAAS), New Delhi, 2021 Fellow, Andaman Science Association (ASA), Port Blair, Andamans.
Fakhrudhin Ali Ahmed Award of ICAR, 2014; Rajendra Prasad Puraskar of ICAR, 2011; Best Scientist- Special Recognition Award by ICAR-NAARM, 2020; Best Trainer Award by ICAR-NAARM, 2019; Best Scientist Award by ICAR-NAARM, 2018; Best Scientist Award by ICAR- CIARI, Port Blair, 2013; Best Young Scientist Award by HiralalChaudhari Foundation, ICAR-CIFE, Mumbai, 2010; Dr. Karunasagar Best PG Thesis Award by Professional Fisheries Graduates Forum, 2010; Young Scientist Award by Asian Fisheries Forum (Indian Br.), 2008; University Gold Medal by Tamilnadu Veterinary and Animal Sciences University (TANUVAS), Chennai, 1998; SardarButa Singh Medal by TANUVAS, 1998; University Gold Medal by TANUVAS, 1995; Mrs. J. Gopalan Nair Memorial Medal by TANUVAS, 1995; Prof. Rangaswamy's Prize (Gold Medal) by TANUVAS, 1995;